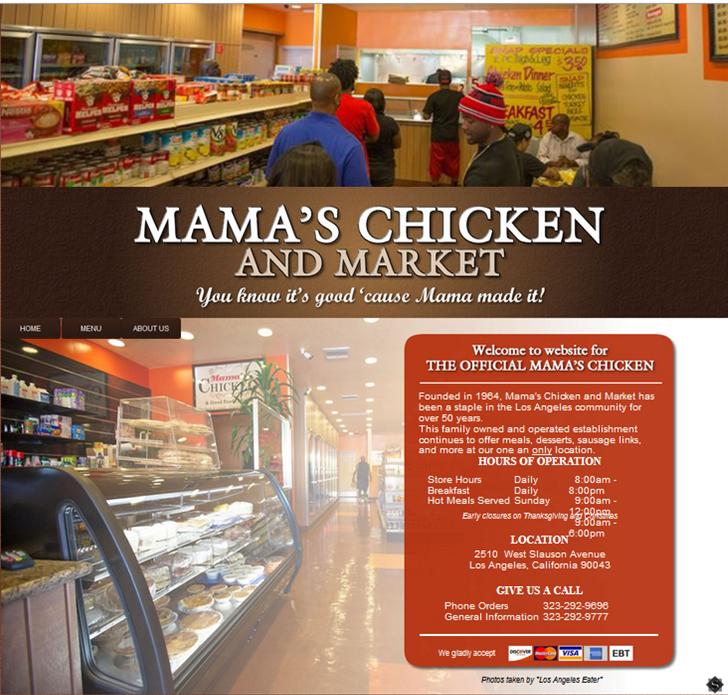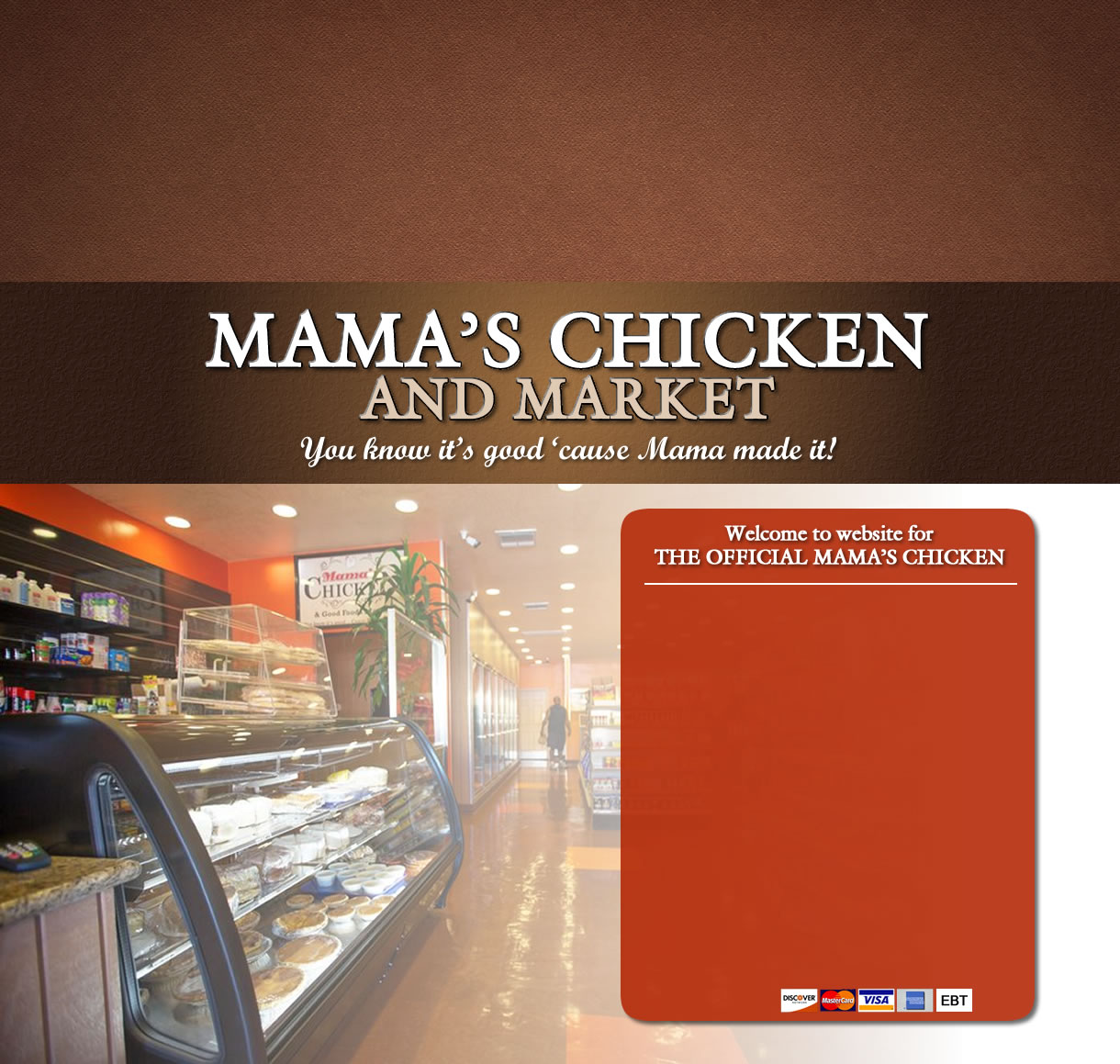 Best Known for Our Chicken and Turkey Links,

Mama's Chicken and Market has been a staple in the

Los Angeles community for over 50 years. This family owned and operated establishment proudly offers

a
Full Menu
of delicious meals, desserts, sausage links,
and more at our one and only location.

Early closures on Thanksgiving and Christmas

Store Hours

Breakfast

Hot Meals Served

  9:00am -   6:00pm

  9:00am - 12:00pm

  9:00am -   6:00pm

2510  West Slauson Avenue

Los Angeles, California 90043

Phone Orders

General Information


Photos taken by "Los Angeles Eater"